About Dan Witchalls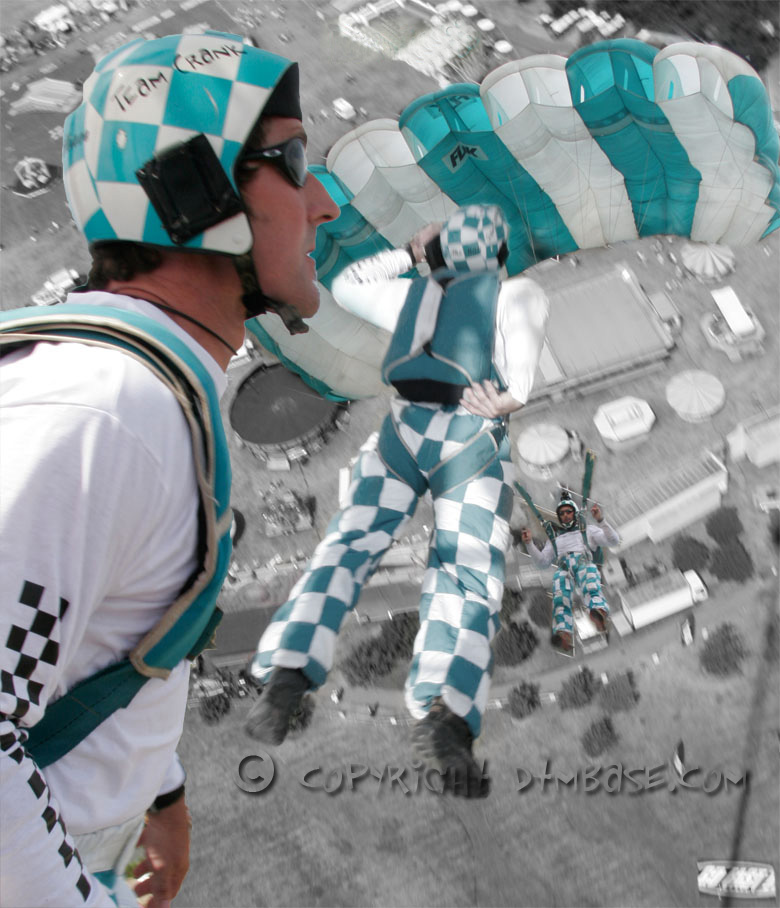 Dan has been skydiving for over 20 years banking over 1500 skydives and is one of the World's most well known basejumpers with over 2,000 basejumps! See his very impressive CV available on this website.
Channel 4 made a documentary a few years ago (find it on the video page) and having been on the base jumping scene then Dan has most probably jumped most of the jumpable objects out there...
Dan is married with Tea (The Viking) from Denmark and they have 3 baby vikings together.
Dan is running First Jump Courses ('FJC') for new jumpers, more details about this on the page too.
He even featured as a cartoon character one day after another high profile jump....